With the end of telecommuting for most offices and people returning to work, Canada as well as several companies around the world are allowing pet owners to bring their pets into the workplace. However, in India, there are only a few pet-friendly businesses and they say this concept has become more relevant than ever after the two years of the pandemic.
"Bringing a pet to the workplace comes with its own challenges"
Suhani Singh*, who works for an IT company, adopted a pet during the pandemic. She says, "I started the process by leaving my pet alone for half an hour before returning to duty, then extended the hours. Since my business does not allow pets, it is a major concern for me to leave my pet at home. This setup works best for start-ups as they are generally flexible with policies, I don't think pet owners want to voluntarily leave their pets home alone.
How far can the "take your pet to the office" model work?
Bableen, business development manager at a biotech clinical research organization in Asia-Pacific, shares, "I don't see this trend becoming a priority for Indian companies, unless it's a multinational or a 'a small business where logistically it's possible for them to do that. She adds: "Nuclear families in particular find it difficult to leave the animal home alone. I have a friend who had to accept an assignment and one of her main concerns was whether she would be able to s whether or not to adapt to her dog's walks and her schedule. She stays in Gurgaon and works in Delhi. I don't think it is easy to take the pet with her every day in Delhi. Such a arrangement works well when your workplace is close to your home, so even if the companies agree, I don't think everyone will be able to take advantage of this opportunity.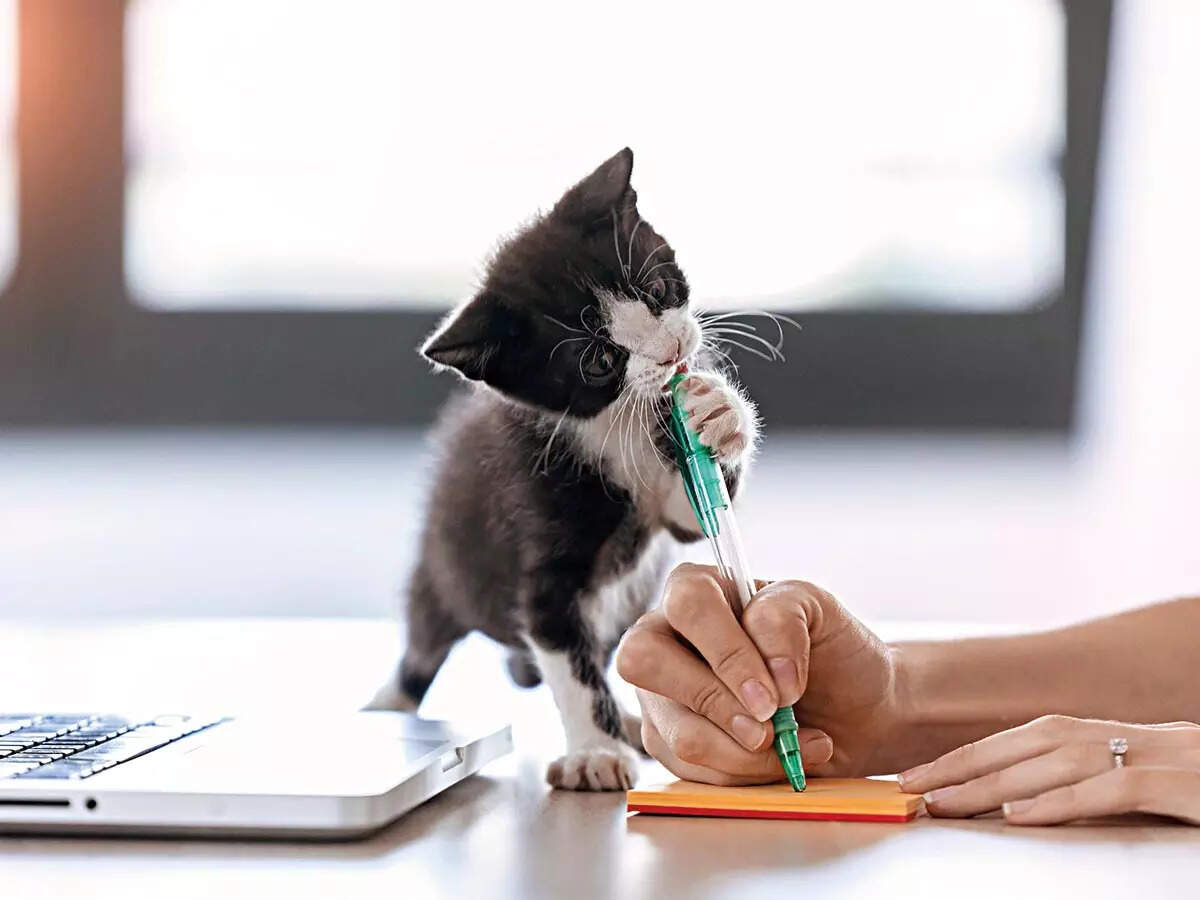 Himal Pandita, customer relations manager at a dog café, says: "As the offices open up, many pets are struggling because they are used to their owners being home 24 hours a day and 7 days a week. We have seen an increase in the number of customers, who are also adapting to working from home compared to the completely offline working system. She also points out that bringing a pet into the workplace doesn't guarantee that pet parents won't face challenges. "While for many employees the office provides a good environment and space to have their pets with them, this comes with logistical issues like having a space constraint since most offices don't have not enough space for the animals to move freely," she adds.

Raj Hazarika, a sports promoter from Gurgaon, adds, "My pet feels quite isolated during the day these days, as he had gotten used to seeing us at home most of the time over the past couple of years. Now, with the reopening of the offices, there is no longer anyone at home during the day, except the housekeeper. If there had been a pet culture in India, it would have been a perfect arrangement for pets and pet parents.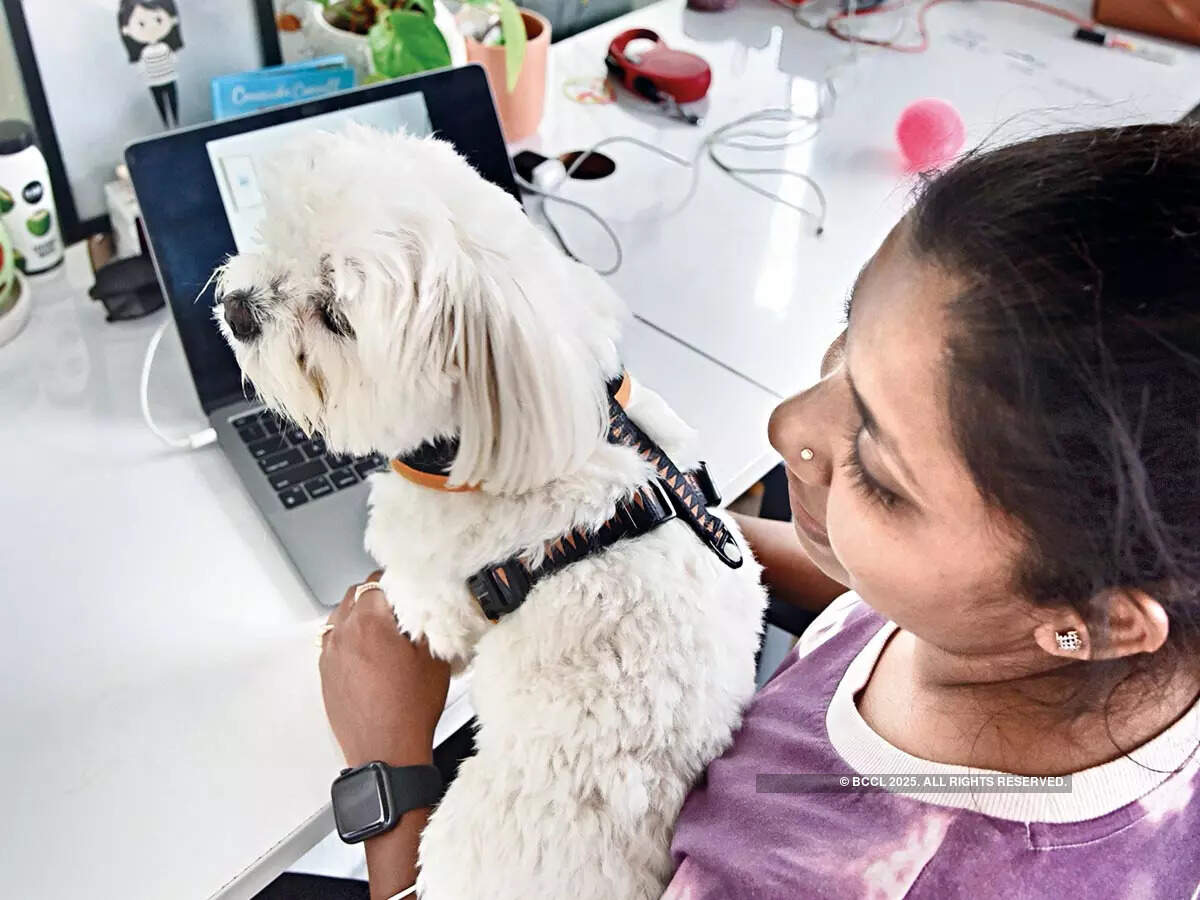 "Having pets nearby helps increase productivity"
Only a few companies in India allow pet parents to bring their pets into the workplace at this time. Sthuthi Murugan, HR manager at the parent company of a furniture rental company where employees can bring pets into the office shares, "Having our furry friends in our workspace increases productivity and makes us helps to recharge our batteries, especially on busy days. Allowing pets into the workspace reduces the tension of not being available to them and helps foster positivity. We also have dog bowls to ensure pets are fed and well taken care of.
"We have not yet reached a point where we are sensitive to coexistence with pets"
Ruchika Singh, a pet parent who works in a construction engineering company in Noida, asks, "Logistics aside, in high-rise societies where people have problems feeding, walking and sharing an elevator with a pet, do you think people would be willing to share office space with them?

Siddhant Chauhan, a marketing and communications professional, adds, "As a society, we have not yet reached a point where we are sensitive to coexistence with pets. Maybe companies can start by introducing a few days in a week or month when employees are allowed to bring their pets. This can be a good start to warm up colleagues, and also to understand how this policy can evolve further.

Location courtesy: Furlenco